We satisfy customer demand through our highly efficient development speed and capability as well as competitive manufacturing efficiency in product design and development.

Diversified product design and combination
Given the variety of products with versatile designs and combinations that express power and beauty, the company is able to meet the demand of different customers. Everything that can be achieved will be achieved.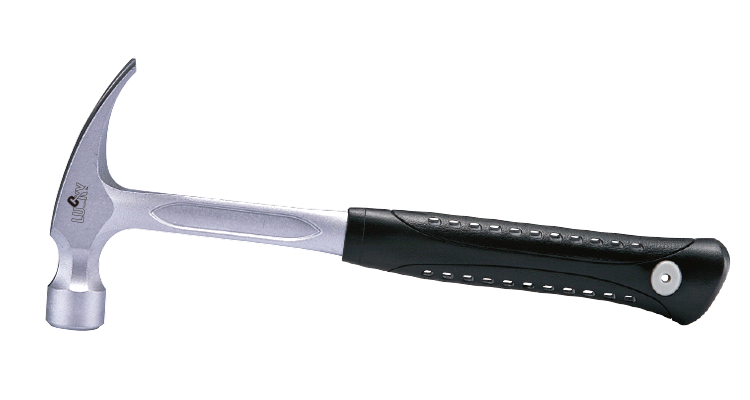 ‧Forged one piece steel construction for increased strength and durability.

‧Magentic nail starter for extended reach and one-handed nailing capability.

‧Patented antivibe grip to minimize shocks.

‧Milled striking face is available for sizes over 20oz.